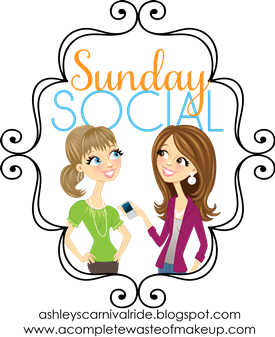 What is your dream job?
Definitely to be a photographer. One day I want to open up my own studio. I guess traveling the world and getting paid for it would be awesome too, but I wouldn't want to leave my family that often.
If you had just won the lottery and didn't need to work for money, what would you do with your time?
I would still work. Just...not as much probably. I believe the people who win the lottery decide they have enough money and then go and spend it all. Then they become bankrupt and stuff. There needs to be SOME kind of income coming in to replenish what you spend. Also, I would want to give my children the money so they could give their children the money and so on.
When you were a kid, what did you want to be when you grew up?
I nearly answered this in the first question. At first, I wanted to be a veterinarian because I LOVE animals. Then I realized that blood makes me sick. Then I wanted to be a marine biologist and work with dolphins, but that takes too much schooling and science. I decided that I did NOT like science enough for dolphins. Then I fell in love with photography.
What piece of career advice would you give to someone just starting out in your field?
Well, I'm still in school, but I guess I would tell them to keep trying. A photo isn't always going to turn out perfect, but the more you practice, the better you will get.
What are your biggest pet peeves in life, blogging, or at work?
Can I just say females in general? Basically anything stereotypical they do irritates me. Drama, the way some dress, etc. But that's more of a in life thing. Blogging, grammar. I'm a grammar nazi. Oh and people who leave tasteless comments. At work, definitely the customers. Some should definitely learn some manners.
What are your biggest fears?
Spiders. My dad was bitten by a brown recluse when I was younger a nearly died. I can now kill the small ones, but they freak me out and remind me of how I almost lost him. Also, I'm afraid of being late and not being good enough.
Thanks for reading! Have a wonderful weekend!