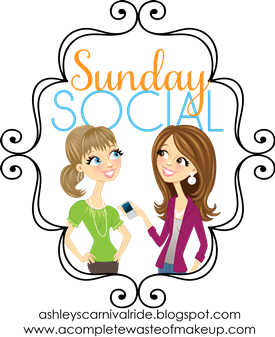 What is your favorite Fall activity?
Haha, if I asked the boyfriend this, he would say watching football, BUT since this is my blog and not his, I have got to say going to the pumpkin patch.
Do you follow a football team? if so which one and why?
SPEAKING OF FOOTBALL! I was never really a fan. I do follow the San Francisco 49er's out default though. The boyfriend is a Niners fan. So is the grandpa. I'm surrounded by them! I had people actually teaching me how football works last season, so I wasn't completely lost!
What is something fun about Fall in your area?
Honestly, I have no idea. Warmer beaches? The water is always cold because of the ice melting from Alaska, but in the fall/winter the water gets warmer. Weird, I know!
Fav Fall outfit staples?
Scarves and Hoodies. Though, not necessarily together. Oh and boots. I've been dying for a pair of nice boots! I just haven't found a pair that I REALLY like yet that actually fit.
Thing you are looking forward to most about this coming Fall season?
This is so hard! I still have summer on the brain with full force. I'm going to have to go with our ONEYEAR Anniversary coming up in October. :]
Favorite Fall holiday? Traditions?
Halloween! Definitely Halloween. I love everything from the costumes, to the pumpkins to the candy. This year, I want to dress up as Belle from Beauty and the Beast!